We strongly believe in gaining knowledge in the chosen breed before taking the step to breed a litter and in having experience of rearing both sexes to adulthood, showing, working and learning all the time. We had owned Malamutes for over a decade before we bred our first litter in 2012. We plan on only breeding when we have some prior interest in the litter.
Any Amaqqut puppies will be Kennel Club registered, have fully endorsed pedigrees and will come with a contract ensuring that our puppies will not be sold on to third parties at any time in their lives but will be returned to us if the owner is unable to keep them for any reason. We offer lifetime support and are looking for active homes which will be vetted by us. Puppies will be available to show/working or pet homes. All dogs used by us in a breeding plan will be hip scored and have current clear eye tests and certificates will be available to view by potential purchasers. We endorse the AMCUK Code of Ethics.
Should you wish to be considered for a place on our puppy list, please email us in the first instance with information about yourselves and your living arrangements, any previous experience with Malamutes, other pets you own, children you have and activities you plan for your puppy.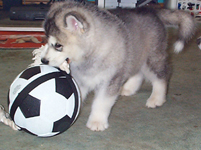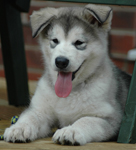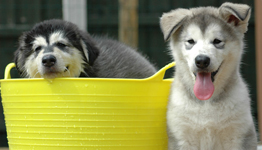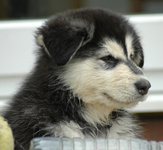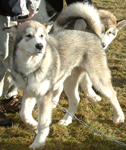 © Designed by Amaqqut Malamutes. No part of this website may be reproduced without permission.